Welcome to
Tactical Pistol
Welcome to
TACTICAL PISTOL
As the threats of violence, terrorism, and radicalization increase, so does the need for protection. As a responsible firearm owner, you owe it to yourself and your loved ones to get the most relevant, practical, legal, and effective firearm protection training you can buy. Professional pre-incident training reduces liability and can save lives.
We have a proven track record of training thousands of law-abiding citizens, Elite War Fighters, Law Enforcement First Responders, security professionals, corporate executives, and celebrities for three decades.
We give you the tactical edge so you can always feel safe and secure.
At Tactical Pistol we teach proven shooting skills that maximize safety while reducing liability under the law.
There's nothing better than having your very own master trainer and mentor.
Need to improve fast? Reserve your private training package today!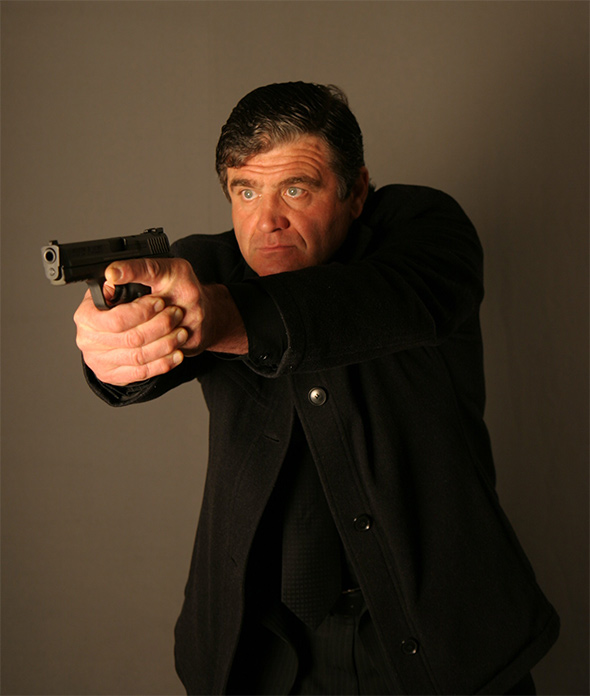 Alon Stivi is an acclaimed Master Instructor with decades of firearm and tactical teaching experience who emigrated from Israel after serving in an elite unit of the IDF.  He is a POST certified law enforcement trainer and has taught close combat tactics to the US Navy SEAL CQB Instructors. He is certified by the Department of Justice (DOJ) in Dignitary Security/Protection and has protected Fortune 500 executives and dignitaries worldwide. He currently serves as a Terrorism Liaison Officer with the Los Angeles Sheriff's Department and a Concealed Carry Weapon (CCW) course training provider for the Orange County Sheriff's Department (OCSD). Alon is a leading authority on counterterrorism and teaches Active Shooter Survival and Terrorism Responder courses certified by the Department of Homeland Security. He has been featured on network television, radio, and in national publications.
Making the decision to own a firearm is only the first step towards improving
your safety and the protection of those around you.
Fill in the form below to receive the latest news and discounts information!